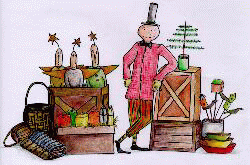 ---

---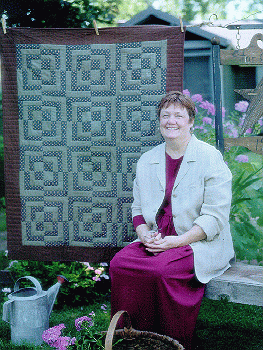 During her life, Linda Brannock (1938-2015) was one half of the well known
Brannock/Patek
quilt partnership. Linda collaborated with Jan Patek, but she also had her own pattern line under the name
Star Quilt Company
. These books and patterns exhibit the same beautiful artistry as all of Linda's books.
Homespun Peddler has SOLD ALL of out small collection of Star Quilt Company books and patterns. Since Linda's passing in 2015, these publications are not often available. We kept our pages on-line as a reference for anyone who might want to collect the books.
We DO still have a small collection of Brannock/Patek patterns. Check the link below for that page.

Link to
Brannock/Patek Quilts
page.
Miss Jump
books by Linda Brannock (All sold out)
SQC-624: Miss Jump's Quilt Album
SQC-826: Miss Jump's Favorites
SQC-940: Miss Jump's Memories (out of stock)
SQC-950: Miss Jump's Christmas, etc.
---
---
Click here for General Ordering Information.

©
All items are copyrighted by
Linda Brannock - Star Quilt Company
---
v220.0


HOME PAGE

CONTENTS

Site Designed by OJ Advertising, Inc.
Site developed and maintained by MMCC, Inc.
Report problems or suggestions to support@mmcctech.com