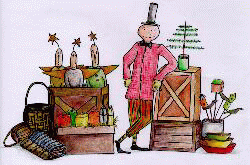 ---

---
The Seed Pod Prints Collection

Homespun Peddler is proud to showcase
The Seed Pod Prints Gallery.

You probably already know Maria Pahls from "The Seed Pod" - the original on-line primitives and folk art magazine.

To the delight of many, Maria made a limited edition run of some of her favorite pieces. Each signed and numbered print is professionally printed on quality card stock. A select few pieces are limited to 100 prints, but most are limited to between 5 and 25 prints.

Homespun Peddler is pleased to display a selection of these prints. If you are interested in purchasing any, you can contact Maria by e-mail.
Click here to view Seed Pod Prints page 1.

For more information about Seed Pod Prints,
you may e-mail Maria seedpod@fuse.net

Maria Pahls is a great doll designer as well and is
continually adding designs to her popular Seed Pod pattern collection.
Click here to visit our Seed Pod Pattern catalog.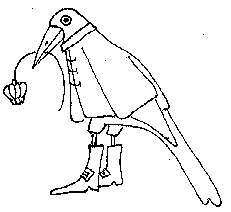 For more information send e-mail to the Peddler.
v101.0


HOME PAGE &nbsp &nbsp &nbsp

CONTENTS

Site designed by OJ Advertising, Inc.
Site developed and maintained by MMCC, Inc.
Report problems or suggestions to support@mmcctech.com