Patterns
The Kindred Spirits pattern collection was well known among primitive crafters. These wonderful stitchery designs are all fun to make and well received when presented as gifts or when used to embelish wearables, dolls or just as decorating accessories.

Founded in 1986 by Sally Korte and Alice Strebel, Kindred Spirits patterns became a standard for others to follow. Their designs have been featured in national magazines and Sally and Alice have lectured and taught nationally.

Once we stocked the entire Kindred Spirits line. Our business changed over the years and now we no longer replace the patterns we're out of. Our collection has represented a dwindling supply of the older numbers.

Today we find that we have only a single number in stock. That one is listed below.
Picture
Description
Order

#KS-203 "Garden Friends"
11 Page pattern book
Eight projects including Flower Swag Doll, Garden Friends Stitchery, Wool Heart and Flower Basket Pins, "My Garden" banner, Three flower sway, Herb Birdhouse.

$19.50
(includes postage)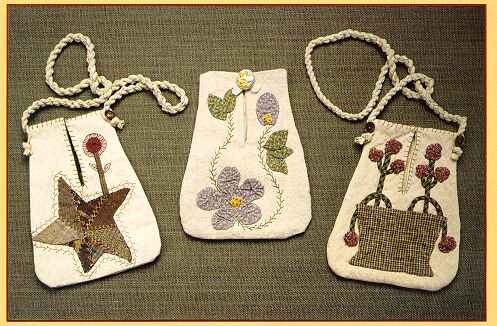 ---
For more information send e-mail to the Peddler. v101.0


HOME PAGE &nbsp &nbsp &nbsp

CONTENTS
Site designed by OJ Advertising, Inc.
Site developed and maintained by MMCC, Inc.
Report problems or suggestions to support@mmcctech.com