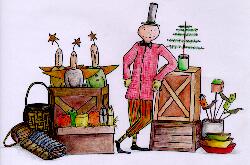 COMPREHENSIVE INDEX


Welcome to the Homespun Peddler Craft Pattern Web Store Comprehensive Index. This is your entry point to a huge web site. Our libraries hold over 900 integrated web pages and over 5,000 images.


---

Comprehensive Index

(Patterns shown BOLD are new as of November 2002)


Home Page




We always invite you to drop us an e-mail if you have any questions or comments.
Site designed by OJ Advertising, Inc.
Site Developed and Maintained by MMCC, Inc.
Report problems or suggestions to support@mmcctech.com